Since Xanthus is gone I have been told by the admiral that boating stuff must to go. Please don't ask for it to resell. It's for fellow Ericson owners.
Some of it has "limited" value, but some of has real value. All of it goes for the cost of shipping, but you will owe me a martini. First come first served. Email request to tometz11 at gmail.com.
***********
2 Adler-Barbour vertical ice trays w/dividers (and condenser divider if you want it).
Adler-Barbour thermostat. It worked well when old Freon fridge unit was replaced.
2 Lewmar "old standard" (2 piece frame) #1 portlight seals. . They're new, but be warned, most leaks come from around the plastic pieces between the 2 frame pieces. Best to cover the seam with silicon glop on the outside.
100" of 3/4" T-moulding for use around inside of deck hatches
Magnesium water heater anode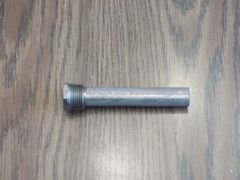 Bilge pump switch
More to come.