Contributing Partner
Blogs Author
Been looking for a new t-handle tap wrench, especially one that holds the smaller size taps (like for #6 screws). Came across this on eBay: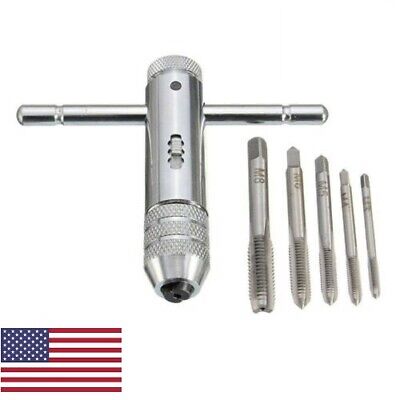 The good pit hole must chamfering chamfer first. T-Handle Ratchet Tap Wrench. 1 x T-Handle Ratchet Tap Wrench. Tapping 3/4 turn after a quarter back feeling. - 3-8mm 7/64 - 5/16" T-Handle Ratchet Tap Wrench Machinist Tool Reversion.
About half the price of an Irwin model. Could be Chinese junk (despite, or perhaps because of, the US flag emblem added to the picture) but then, it's a pretty simple device without a lot of large forces on it. The ratcheting feature could be nice for small spaces, and it comes with four metric tap bits.