I went rafting last summer with some friends and the cool-college-kids who were our guides, instead of wearing classic Teva sandals, all wore some funny newfangled water shoes I had never seen before. The manufacturer is called 'Astral' and after not really finding any topsider shoes I liked at West Marine, decided to order a pair for sailing.
They grip phenomenally well and are designed to drain water almost as well as a sandal but with the protection of a closed toe.
They are more or less moccasins in terms of not providing any footbed support, but if one is scrambling around his cabin top, the grip is probably more important.
I have the Loyak model, now on sale at Northwest River Supply (
www.nrs.com
) for $68:
Your mileage may vary.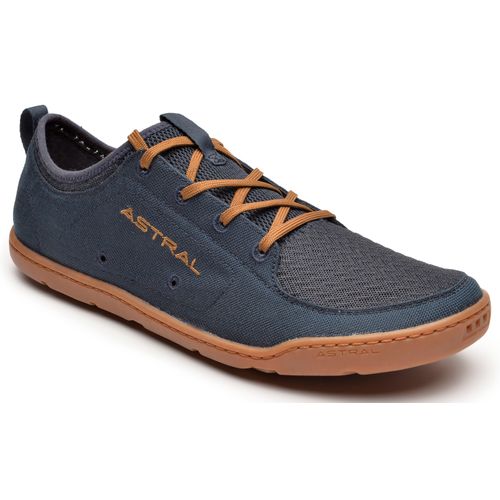 Astral was founded on a commitment to build the best performing products for wilderness athletes. What began with a focus on lifejackets grew into a game-changing line of lifejackets and footwear. Astral footwear covers the beach goers, the multi-day rafters and the class V chargers.
The sole does have the tightly spaced topsider-style wavy grip lines in the sole, in addition to the main tread pattern. Faintly visible here: